ICYMI: The KBar Source of Truth has been updated along with some of our favorite tools (paid and free) to make the complex business so much simpler.
Beatgrid 1.1.0 - rewrite
Rewritten from scratch, Beatgrid now has:
Audio metronome
Cleaned up UI
Simplified usage of keyframes
3/4 and 4/4 time
Quarter notes and Eighth notes
Colored keyframes for marking the first beat
Option to snap to frames or place beats between frames as needed
The tap tempo will timeout after a few seconds for more accurate response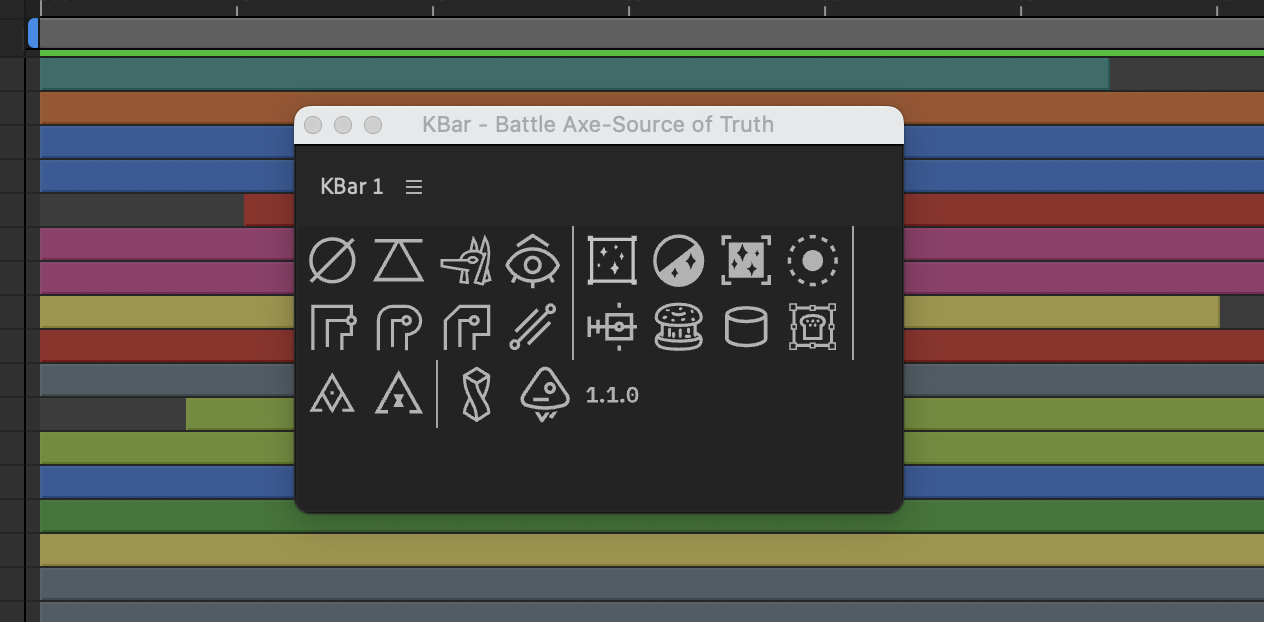 But why?
We like making music and sometimes we start working on audio before visuals. With the considerations of limitations on social media it can be helpful to know how many measures of audio to plan for and how much time we will have different elements. Because of that, Beatgrid is one tools I use the most.
I recently started working planning for a new video and after finding a tempo that fit, I found myself wishing I could hear a click-track of the tempo without jumping into Ableton Live.
That made me wonder if it was possible to generate any kind of audio inside of Ae
That got me exploring the included Audio Effects (thanks Jake)
That made me curious about generating quick volume ramps for tone generators
That got me rethinking how beats could be indicated with keyframes
And when I looked up I had rewritten the whole system 🫣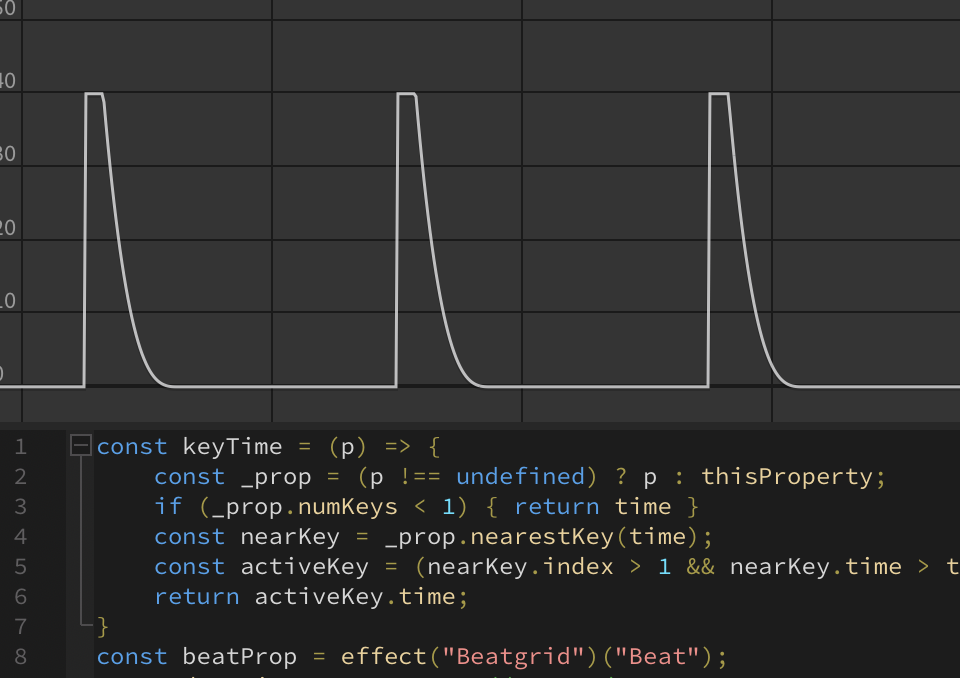 This may not be the most efficient way to develop things, but it sure is fun.
---
Hylian 1.1.0 - Update and the end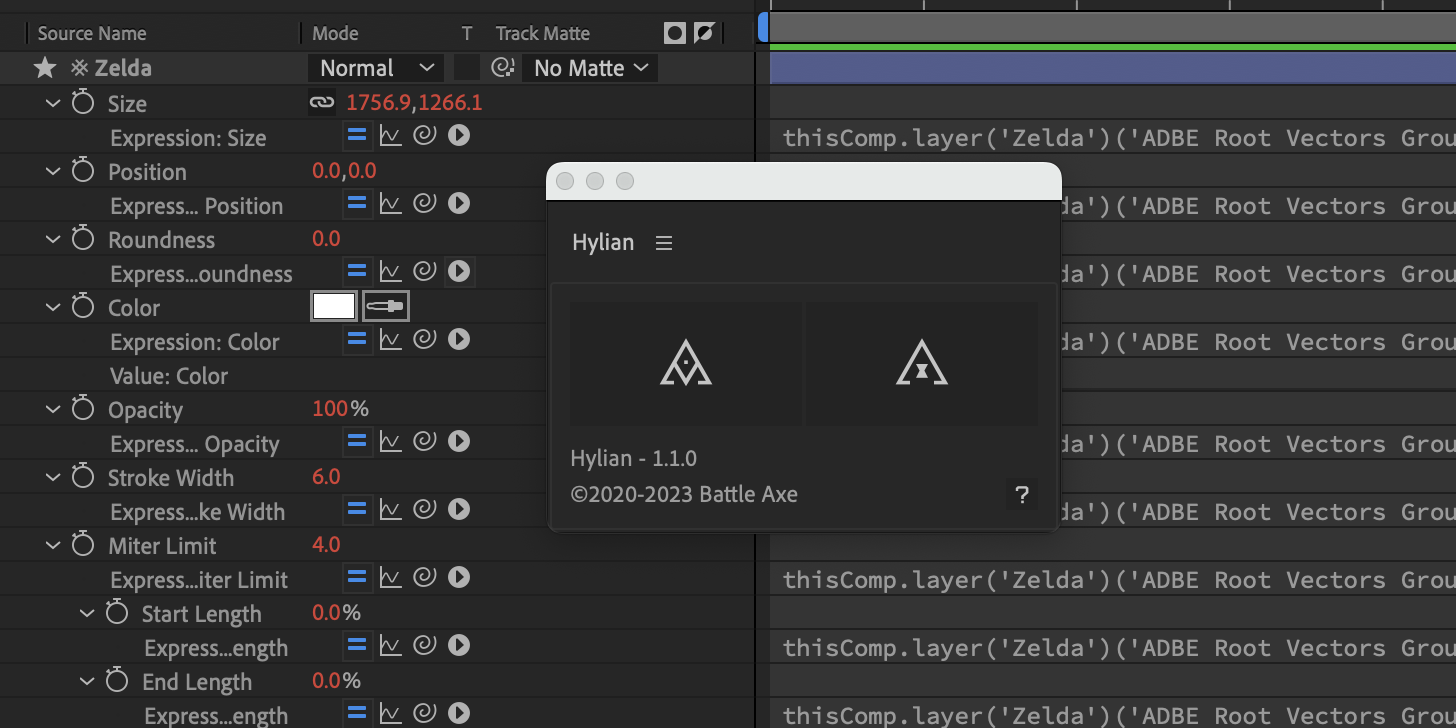 Hylian now has 2 buttons:
Selected layers will be duplicated with ALL properties linked back to the original layer

Select properties to duplicate layers and link only those properties
Hold Alt/Option to exclude selected properties and link everything else

Duplicate only keyframed layers
Hylian is also being deprecated.
Farewell Hylian prince
Hylian began its life as an informal request from Seth Eckert. The core idea has always been to create duplicates of layers with a link to the past so as you work, your duplicates continue stay updated –like with mattes when Ae needed mattes to be directly above a layer to use them.
It was built and shipped quickly and has always felt a little half-baked to me. There has been an unreleased beta floating around our Discord for a while that works better so we decided to release it.
After an honest effort to demo its new features we realized that Ae's newish track-matte pickwhipping (mattes not needing to be above a layer to be used) and updates to Essential Graphics, Hylian is kind of obsolete.
We are releasing 1.1.0 for posterity, but you'll probably never need it.
⚔️
If you do figure out an amazing way to use Hylian that we missed that could breath new life into it, please let us know on
Discord
!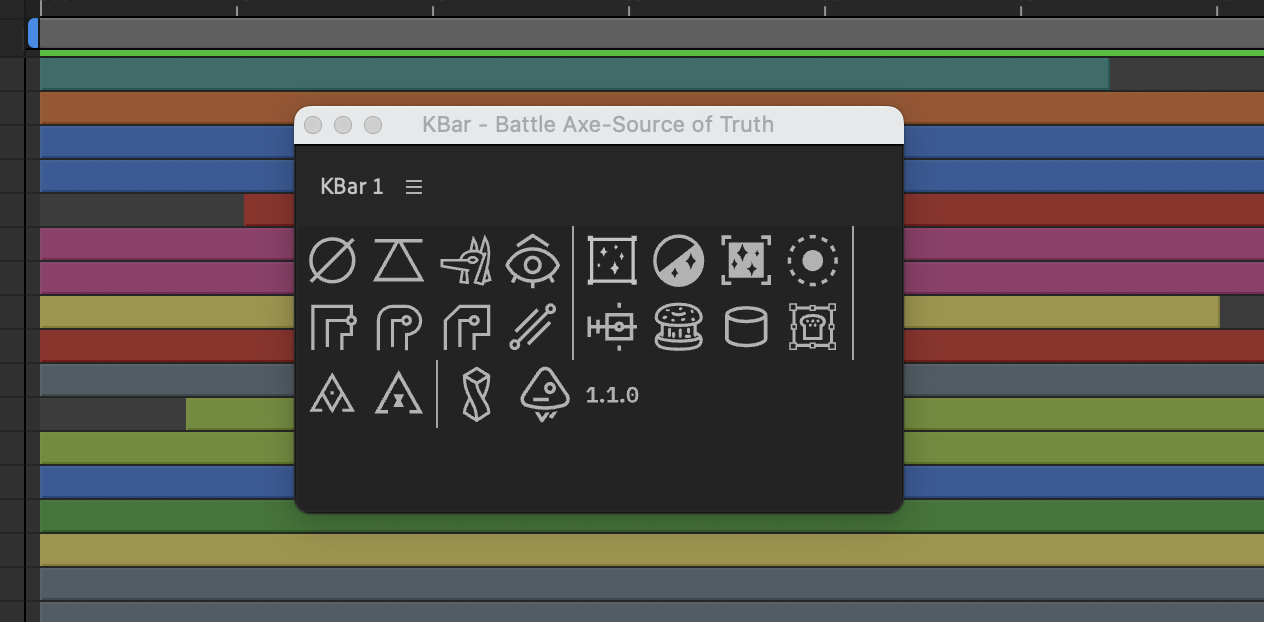 fr
---
Mandatory photo of Twig + Dahlia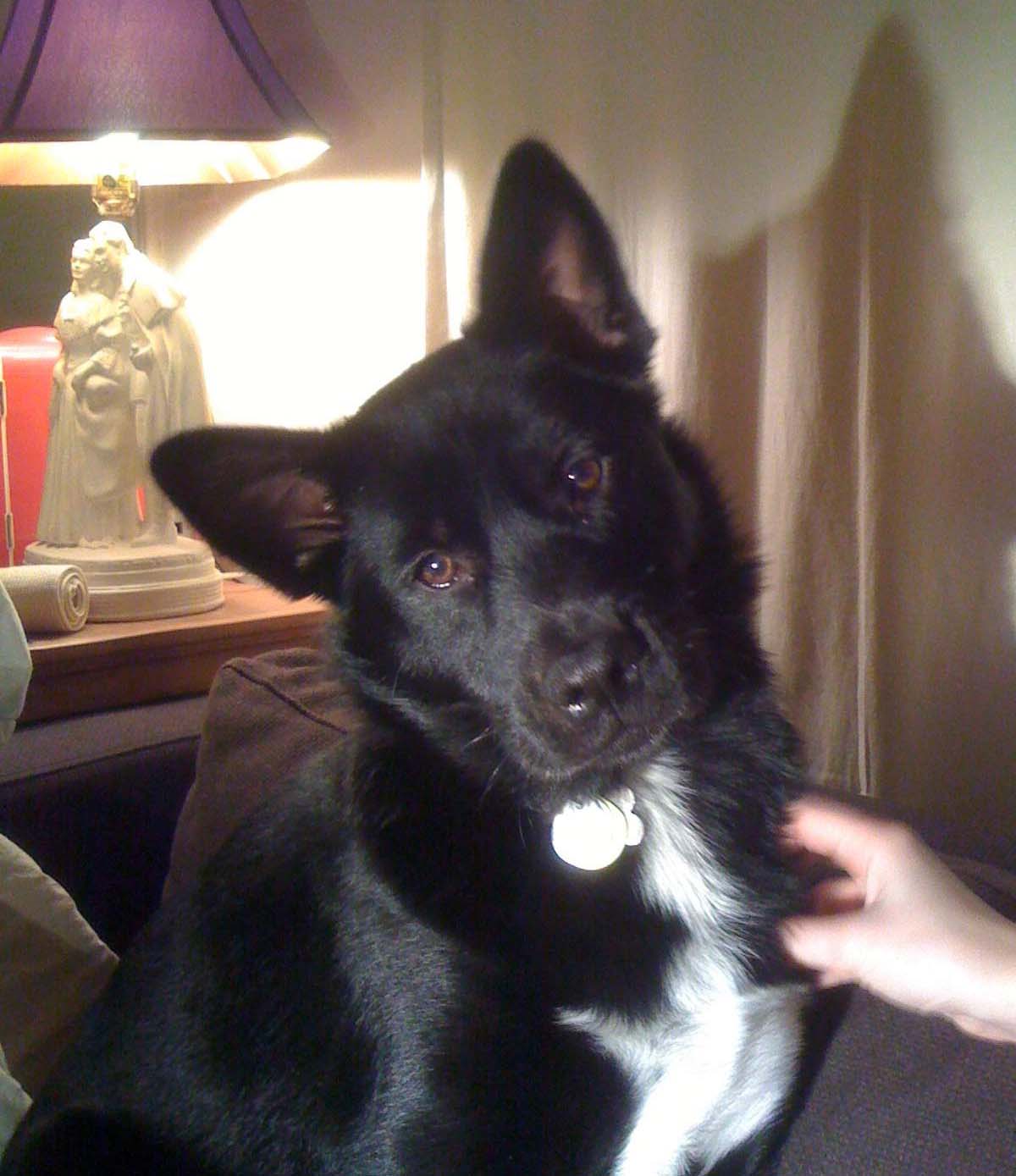 The quietest member of our family is a rescue dog we adopted in 2009. She had limitless energy for 14 years and has only slowed down over the past two. She had the softest fur and the sweetest face. She was my office buddy and made friends with all the clients. She helped us through a lot of challenging times.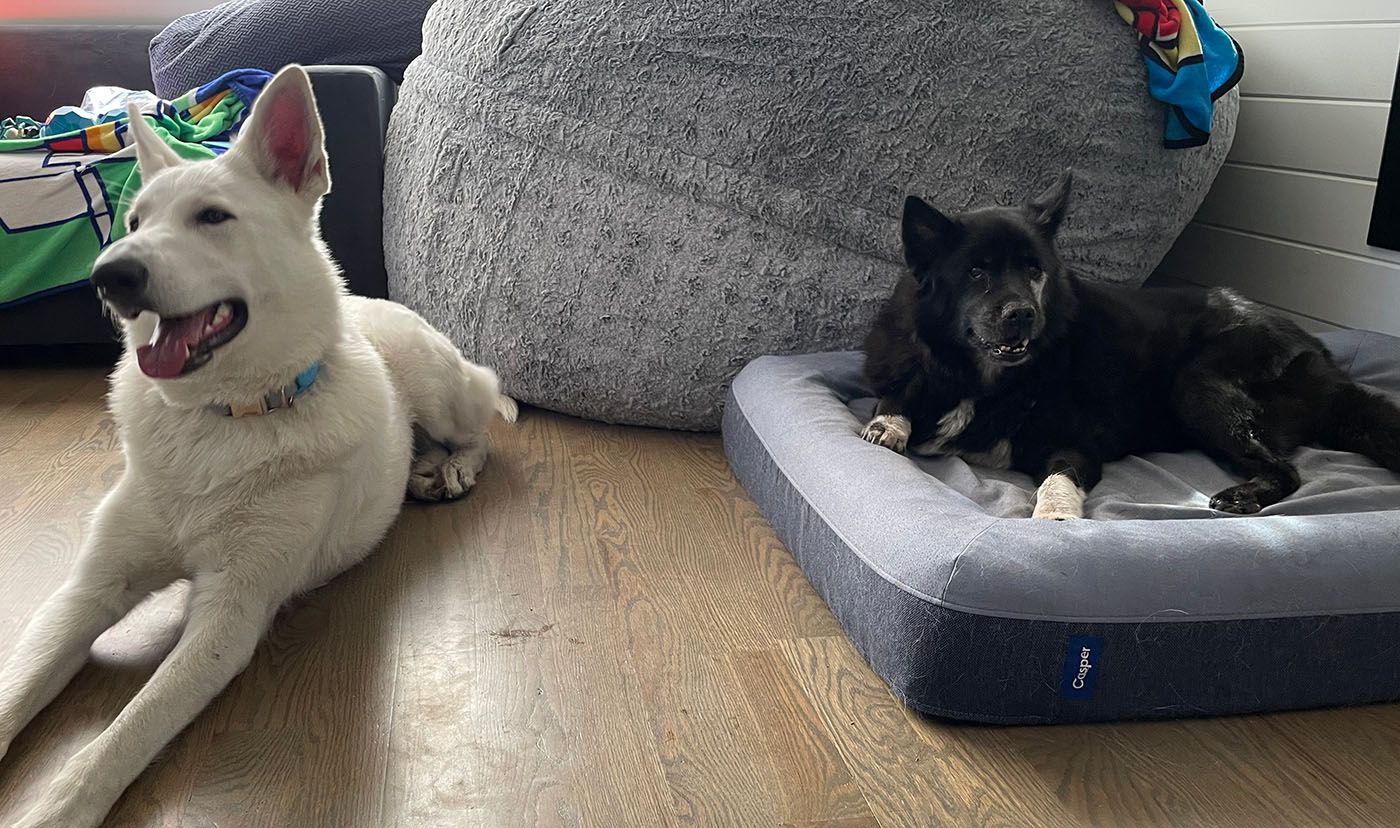 She was strong through health challenges and she made us better humans. It has been really tough saying goodbye to her this week, but we are incredibly grateful for all the life she brought to our home.